Report by Nina Hirai ('23) and Kiran Kowalski ('23)
This spring (2022), the EAL worked together with the Wesleyan Natural History Collections (WNHC) and Anthropology and Archaeology Collections (AAC) to put together our very first open house! We opened up the Exley Science center to the public, allowing them to freely explore our collections and talk to professors as well as students about the various projects that we have been undertaking over the past few years.
This event was a community outreach effort and the goal was to better integrate the Wesleyan community with the larger Middletown community. What good are collections if we aren't sharing them with the community around us? Many of the artifacts showcased were excavated in Middletown, including glassware from the Beman triangle, a historically black neighborhood, and items salvaged from demolished Victorian era homes where Route 9 now stands. Other non-Middletown specific collections included Native American stone tools, fossils from the Wesleyan Natural History Collection, coprolites, and replica ancient hominin bones.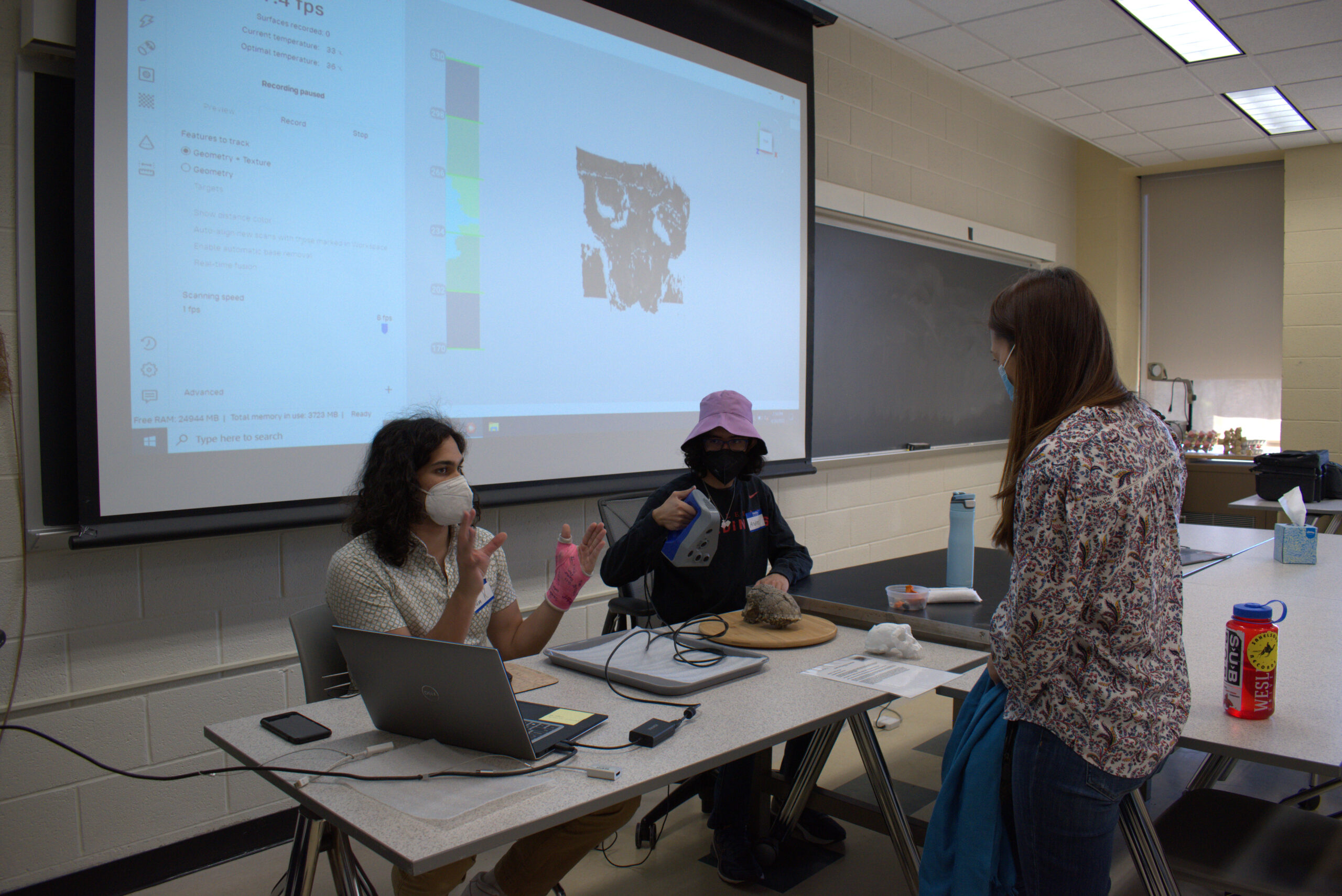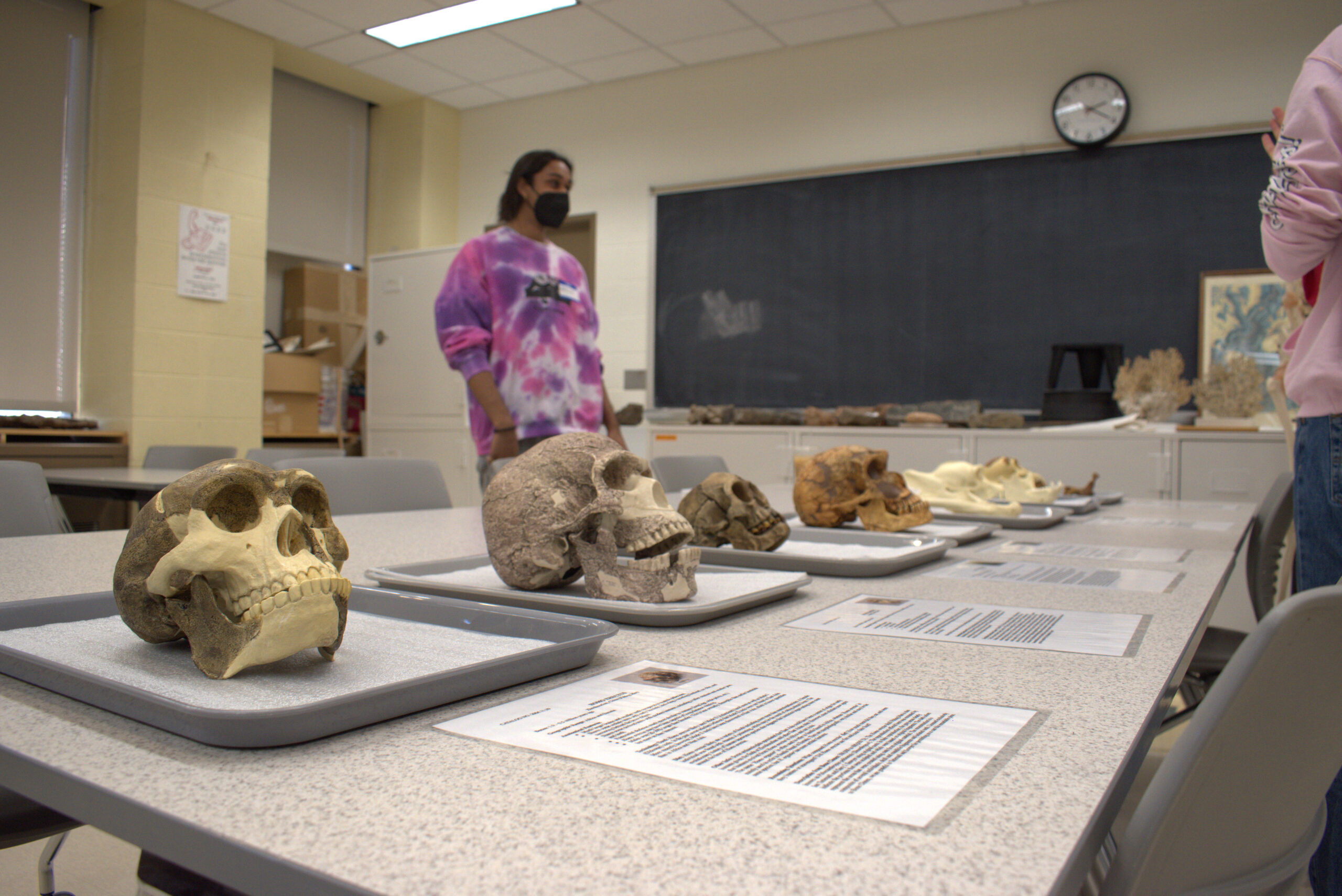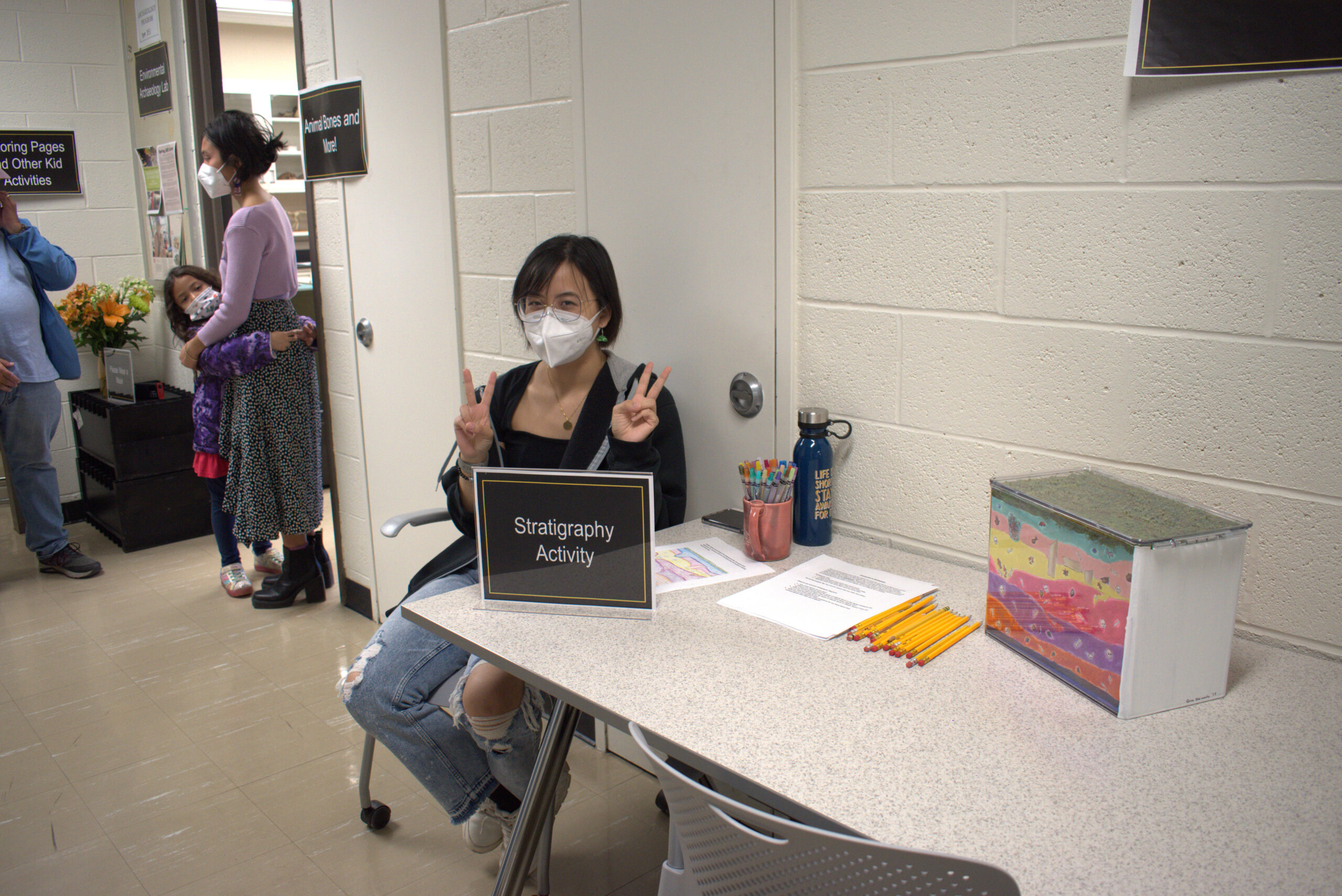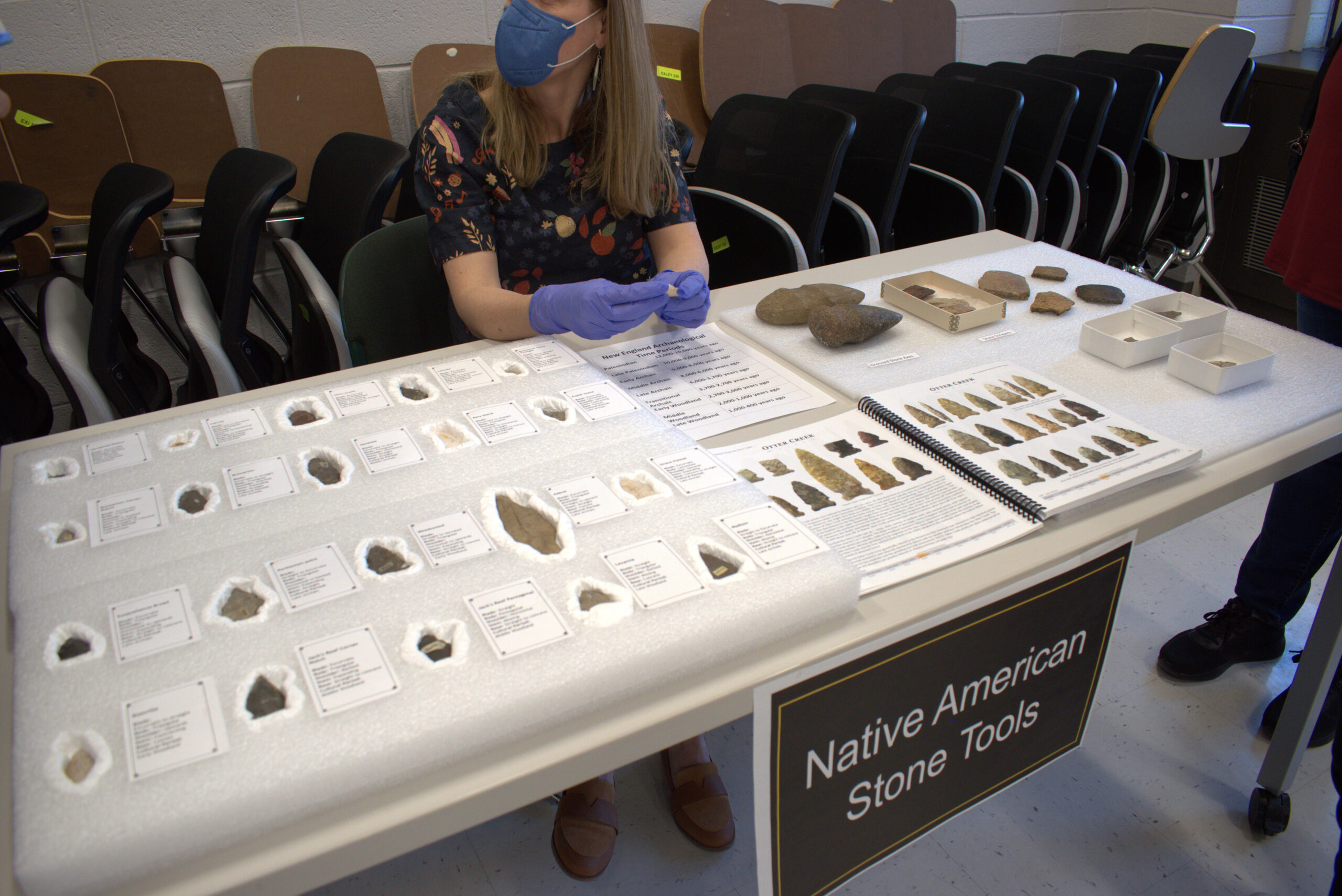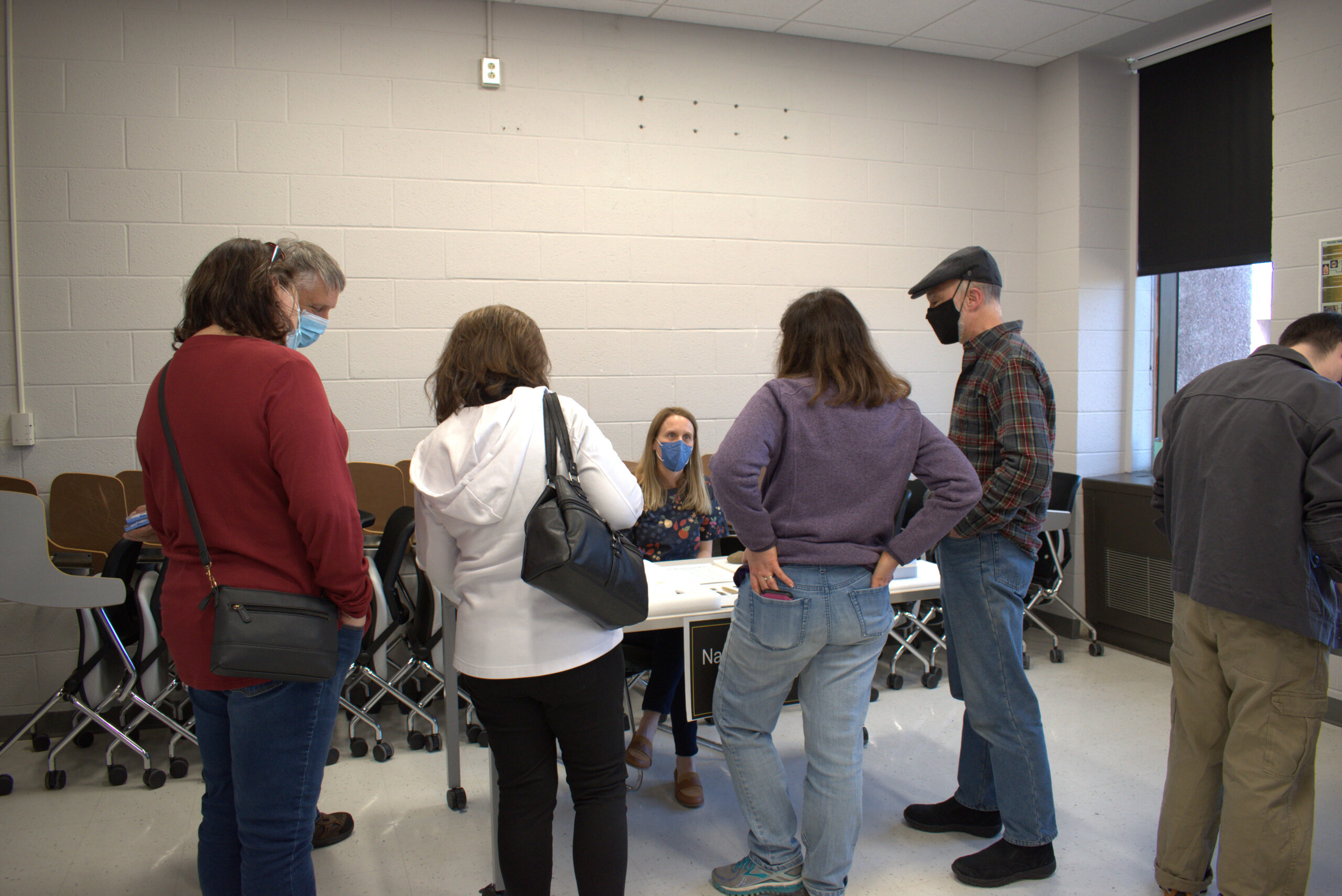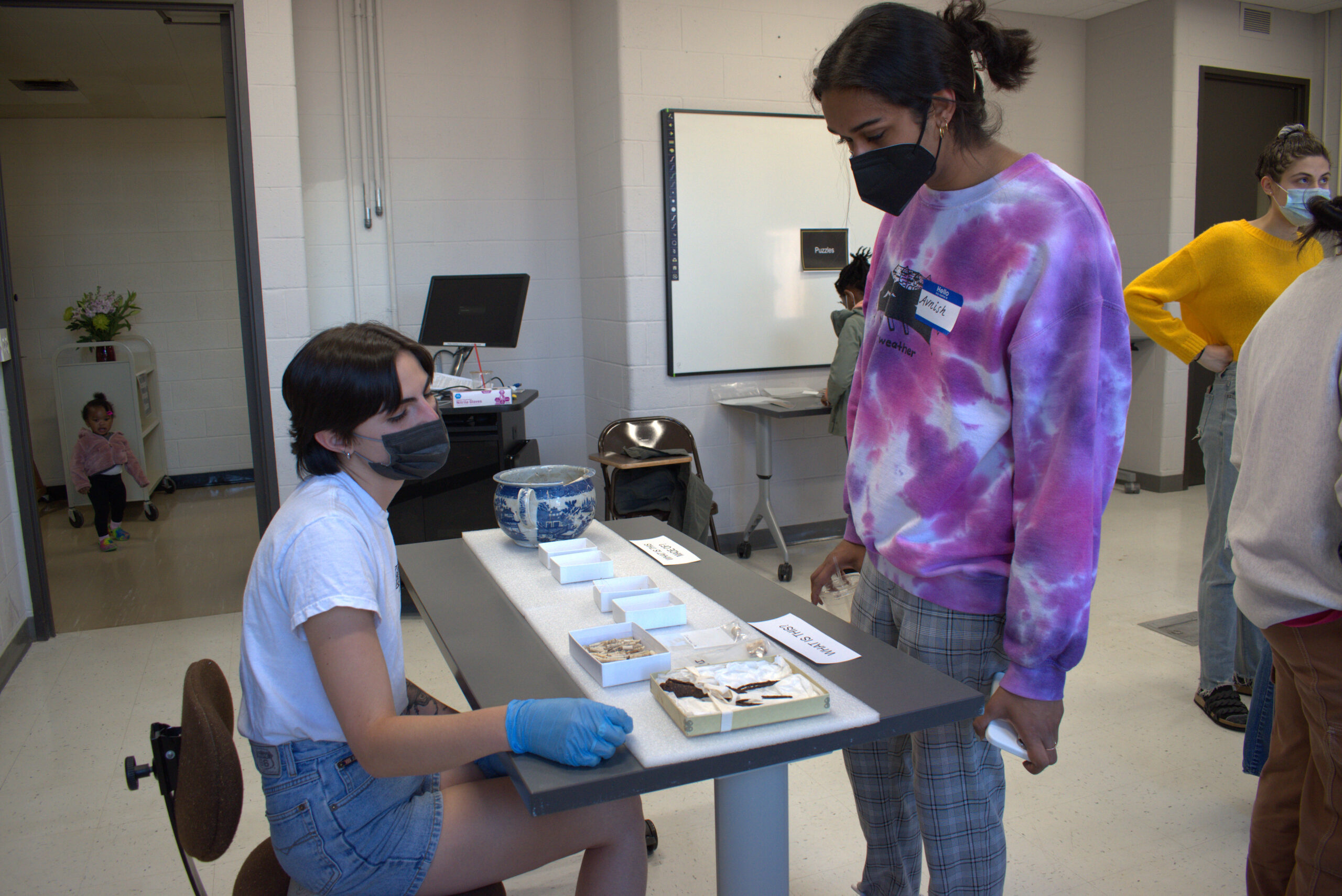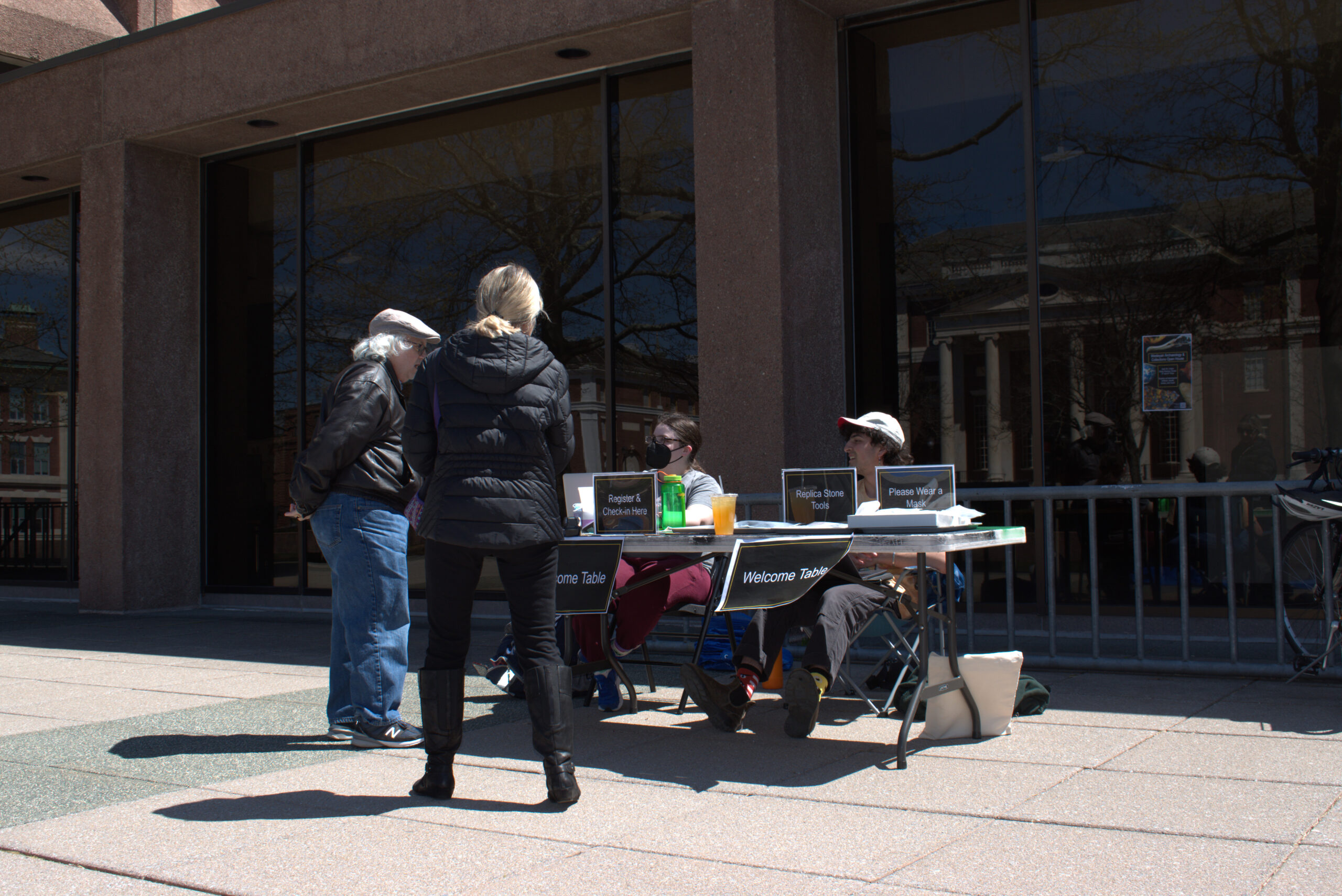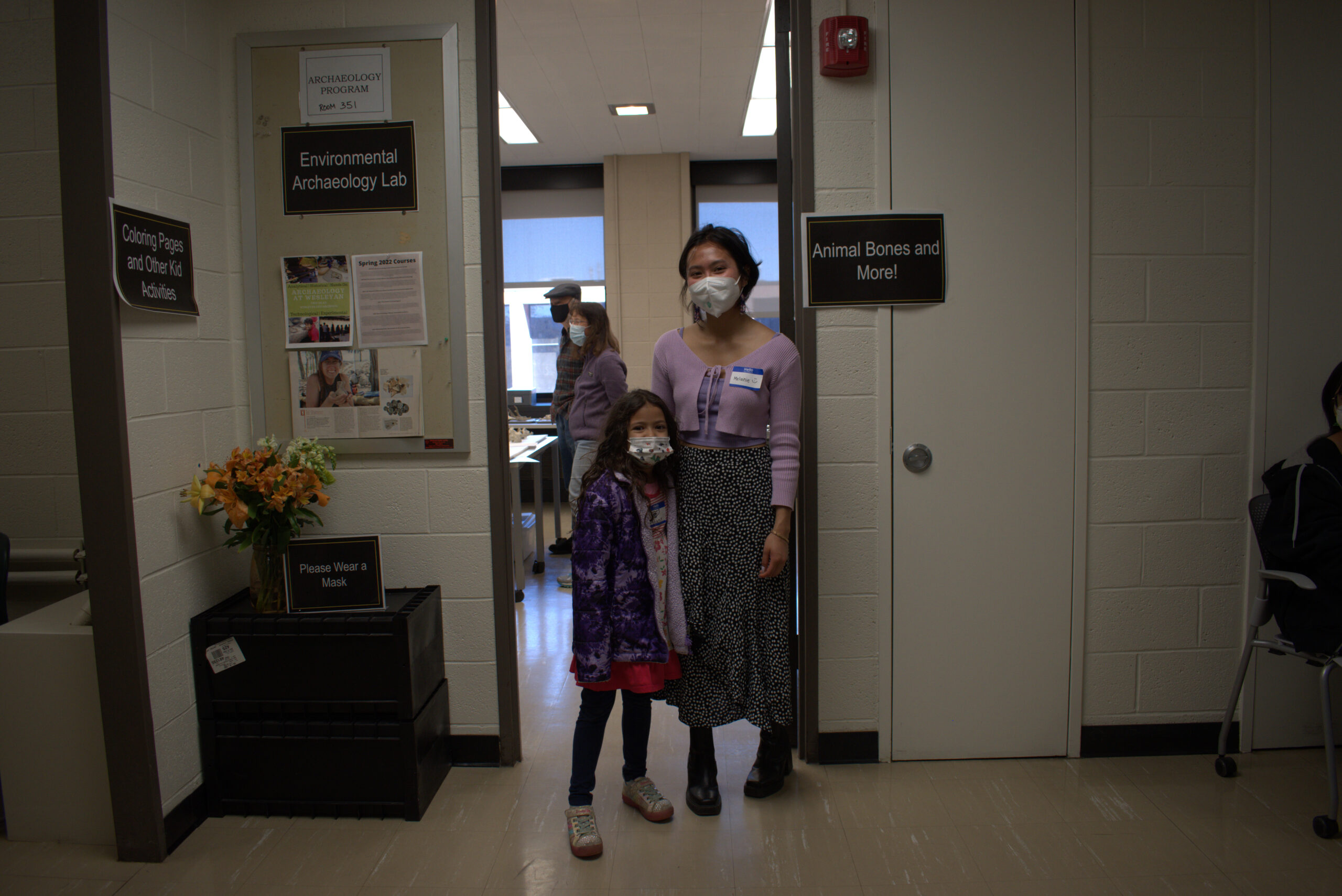 We also had a variety of interactive activities as well as demonstrations that were intended to expose community members to the various tasks and research projects that have been going on at Wesleyan as well as engage children and adults in the world of archaeology. For instance, we had a flintknapping demonstration by our resident flintknapper, Beth Cooper ('24) and 3D-scanning demonstrations by Andres Angeles-Paredes ('24) and Kiran Kowalski ('23) who showed off the incredible capabilities of our Artec spider. 3D-scanning as a practice is relatively unknown, but has great applications for archaeology and beyond, and it is great to see kids learn about cutting edge technology that they could use in the future! Regarding activities, we had a coloring station and a station for stratigraphy, a relative dating technique that some archaeologists use. We wanted to have information about archaeology that could hold the interest of adults, as well as activities for kids.
We loved to share our love of archaeology with members of the public, and show how important archaeology is to get a picture of local histories and beyond. It was great seeing all the alumni back for reunions, as well as all the children that came, and we hope to partner with local organizations like the North End Action Team and the Free center to boost local turnout even more in the future!